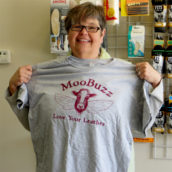 When the cobbler retired from cobbling, the product manufacturer emerged in full force. A team of us moved the site to Shopify because the back end is easier for all involved to be hands-on. The writer can write, the graphic artist can swap out images, and the owner can manage the selling tools. All involved are all more independent of the web designer than with Word Press.
The new Shopify site launched with 3 products and many new products on the near horizon.
Responsive? Yes (Retina theme)
SSL: Yes
Redesigned: Moved to Shopify March 2020 (see previous)
Client since:  October 2012
Referred by:  Self referral, the best kind – happy customer!
Dang you are good!

Thanks.

Eastside Shoe Repair