Thank you for visiting my web portfolio. I specialize in informational web sites for consultants, keynote speakers and small businesses. Home for this design studio is Madison, Wisconsin but I have had customers from Maryland to Florida to Colorado.
At the root of it, I look after the software and the design of websites. A new site is not "delivered" and boom we are done. Instead, a site is begun and layer after layer it is expanded and honed. When new opportunities and ideas arise, I am there to find and implement solutions to support the future twists and turns of your business.
Referrals – the engine of small businesses. Clients recommend me.
Liked other web sites in my portfolio
Time based charging – no monthly fee
Willingness to collaborate on design
Willingness to take control, or act on an as-needed basis
Helped them out of a jam (web host disappeared, web designer disappeared)
Ask me five questions in an email, get five answers back
Liked how I explained things or helped think through ideas
Liked how PayPal was incorporated into the design
We are a a team. I have a "working relationship" with clients which is enriching for us both.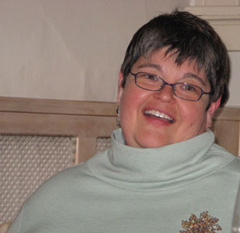 My computer background is in the healthcare software industry.
My artistic background is in sculpture.
My degrees are Mathematics BA and a Master of Fine Arts.
Creating web sites – where the artistic and computer skills meet.
Eureka College
Bradley University
Univ of Chicago
Madison College
Epic University
Blackhawk Technical
Chicago: Maywood, Lombard, Oak Park, Hyde Park
Eureka & Peoria, IL
St. Louis, Mo
Boston: Brookline & Watertown, Ma
Madison, Wi