Thank you for visiting my web portfolio. I specialize in informational web sites for consultants, keynote speakers and small businesses. This includes buy or donate online through PayPal. Home for this design studio is Madison, Wisconsin but I have had customers from Maryland to Florida to Colorado – see current list.

All quotes on this site are directly from my web clients. More can be found on my LinkedIn Profile.
At the root of it, I look after the software and the design of websites. A new site is not "delivered" and boom we are done. Instead, a site is begun and layer after layer it is expanded and honed. When new opportunities and ideas arise, I am there to find and implement solutions to support the future twists and turns of your business.
Referrals – the engine of small businesses. Clients recommend me.
Liked other web sites in my portfolio
Time based charging – no monthly fee
Willingness to collaborate on design
Willingness to take control, or act on an as-needed basis
Helped them out of a jam (web host disappeared, web designer disappeared)
Ask me five questions in an email, get five answers back
Liked how I explained things or helped think through ideas
Liked how PayPal was incorporated into the design; does not have to look like a generic shopping cart
We are a a team. I have a "working relationship" with clients which is enriching for us both.

SEO – Solid SEO practices has worked well for my clients. This plus frequent content updates are key ingredients.
I can be replaced (!)
I set up your website so that you could replace your web host or your web designer (me!) with minimum hassle. You hold contract and passwords for your web host and domain registration (URL name). If something goes amiss, you are in control. When choosing a web designer ask yourself what will happen if you want to part ways? Some designers "take care of it all" for you, but in the long run are they really protecting themselves or you?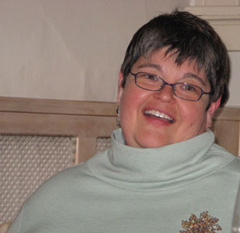 My computer background is in the healthcare software industry.
My artistic background is in sculpture.
My degrees are Mathematics BA and a Master of Fine Arts.
Creating web sites – where the artistic and computer skills meet.
Contact me for your web design needs. Together we will find a look that reflects the personality of your business.
Eureka College
Bradley University
Univ of Chicago
Madison College
Epic University
Blackhawk Technical
Chicago: Maywood, Lombard, Oak Park, Hyde Park
Eureka & Peoria, IL
St. Louis, Mo
Boston: Brookline & Watertown, Ma
Madison, Wi