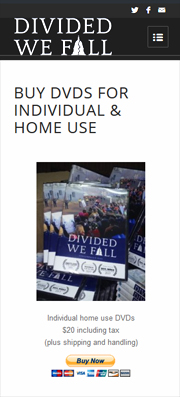 Film director Kathleen Acosta requested help modifying her website that had been started by a friend who could not provide ongoing technical help. Originally intended as a one-time help session but our working relationship developed quickly for taking on full webmaster role. This means maintenance and hovering.
After appearing in some film festivals, PayPal buttons were added for DVD and license sales.
This is an example of a website where the site owner adds most of the content herself. The site has a blog component which rarely needs webmaster assistance.
Responsive? Yes (Enfold Theme)
SSL certificate? Yes
Client since: 2015