Jacob Mills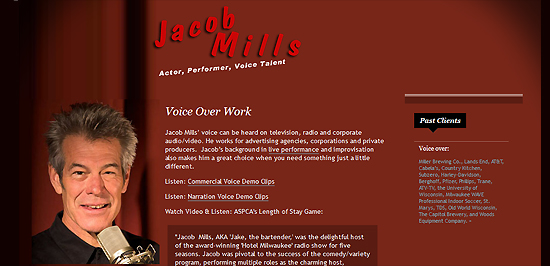 This html site presents the many (very many!) services that Jacob Mills provides to professional meetings and community gatherings (emcee, host, juggling, puppetry and other performance). He also teaches all of those skills plus can be hired for on screen talent and voice over work. For a treat, listen to his voice over samples.
Client since: Feb 2010
Referred debwork to: Spirer Jewelry, Mazomanie Arts Center
I love it……You are absolutely the best……I'm voting for you for Governor…..thanks a bunch and then another bunch….