How to see all birthdays in Facebook
It is 2015 and things change in Facebook all the time. Here is what works today.
Desktop or laptop (easier):
Use the following link to calendar in order to see ALL birthdays in Facebook:
https://www.facebook.com/events/calendar
Once you are in calendar, the up and down arrows allow you to go forward and backward in time. See Image at top of post for calendar view.
Facebook Mobile App (does not work on all devices):
Step 1: Click the "hamburger" icon at the bottom to see the options for your account
Step 2: Click Events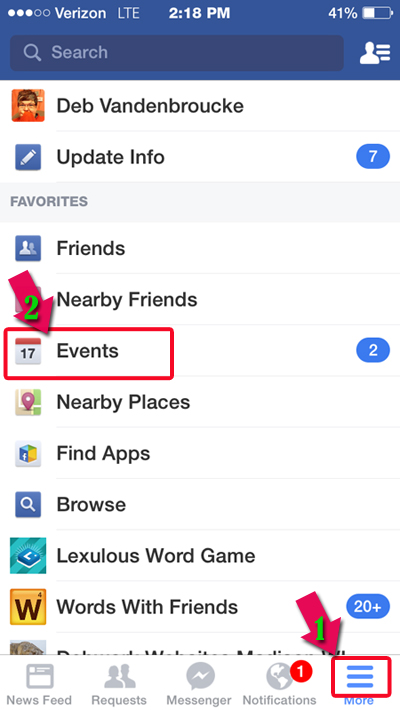 Upcoming and Birthdays today will show as the default on Events.
Step 3: the drop-down arrow next to Upcoming will give you the option for "Past"